Hello friends!  They're heeeerrrrre!!  The holidays are back, and like nearly everyone I know, we're up to our armpits in holiday goodness.  With a 3-year-old in the house, I find myself trying to provide him with a healthy balance of indulgence in the excitement of receiving extra treats and presents and the joy and beauty in giving as well.  As with most of parenting, I've found that the best way to teach this is to model it myself.  This year, I'm trying to take every opportunity to include our little man in selecting and making gifts for friends and family.  And with our gift giving, we're emphasizing simple, thoughtful, creative, handmade and local – where we can.  If you're in search of some ways to do some giving that includes these values too, look no further. 
I put together this little holiday gift guide to help us all find simple, unique – and artful! – gifts for those we love.
These are some of my favorite gift ideas that encourage creativity, exploration, gratitude and reflection. 
Hopefully this helps you prevent the overload that can come from doing oodles of DIY gifts while still giving thoughtful, creative presents to those you love.  **Full disclosure – some of the links provided below are affiliate links.**
For Kiddos
Have you guys seen the Peaceable Kingdom board games?  Nearly all of them reward cooperation… in fact, it's the basis for "winning" the games.  We just got Count Your Chickens
and it's a great one!  Highly recommended for the little ones just learning how to play games.
I mentioned this company last year, but gotta give them another plug.  Aloetree provides 100% organic and fairly- traded kids products to raise funds to combat child trafficking.  CUTE designs and a good cause.  Check out the little fox tee!  How adorable is that?
Nikki McClure is one of my all time favorite artists.  She does all of her work with cut paper – just an exacto knife and major skills.  Always inspiring.  I love how she captures the lifestyle and culture we try to live here in the Pacific Northwest.  This book is fabulous!  "Illustrated with the gorgeous paper cuts for which Nikki McClure is known, In reminds us of the essential childhood pleasures found in an engaged day of imaginative play and exploration, without electronics, scheduled activities, or adults."
Here's an opportunity to give a little art to kids in need!  The Dreaming Zebra Foundation is an amazing Portland-based organization that provides art and music supplies to underprivileged children around the world.  And right now they are part of the Willamette Week's Give!Guide – so when you donate to them through this link you'll receive free and discounted products through your favorite local brands.  It's a win win!  Who doesn't love that?!
For Beach Lovers:
Yes, I'm tossing in a few shameless plugs for some products with designs from my latest collection of new art. 🙂 This one is called "Love like the Ocean".  Prints and cards are available here.  And I love this travel mug available in my Society6 shop. I really think this one would make great gift for the beach bums in your world.  This one includes the quote "I've got love like the ocean in my soul." (I love finding – and leaving – little hidden messages and love notes in unusual places.)
There's also this image with the quote, "I've got peace like a river in my soul."  Again, I think this print would be great for the ocean/beach lovers in your life.
For Your Superheros:
I love, love, love this necklace made by one of my sheros Andrea Scher of Superhero Life.  If you don't know about her or her wisdom, you gotta go check her out.  This beautiful pendant is available along with more of her artwork and creations over in her Etsy store.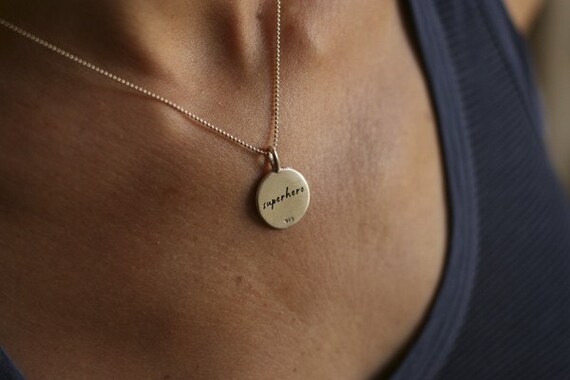 For Gardeners:
How about this colorful, inspiring throw pillow?  A great gift for a gardener perhaps?  Or maybe someone needing a little reminder to slow down and savor a quiet moment on their patio.  These beauties are available in indoor or outdoor fabrics.
For Creatives:
This book
.  If you haven't read it yet, go out and grab yourself copy today. Heck, get two. It's Elizabeth Gilbert. It's absolutely fabulous.  What more can I say?
For Lovers:
Have you seen this lovely creation by Kris Carr?  It's called Crazy Sexy Love Notes
and it's a 52 card deck of self-care reminders. Coming from a recovering self-neglecter, I think this is a great idea.  It would make a sweet gift to say, "Hey, I love you and you can love you too!"
For Water Lovers:
Meander is one of my faves from my latest collection of new art.  And I really love how it looks on these iPhone cases.  It's simple and just enough abstract to be appropriate for just about anyone.  I think this would make a great gift for a water-loving guy on your list.  Kayaker?  Fisherman? Water nymph?  Check.
For Anyone:
One last shameless plug for my 2016 wall calendars.  They are full of all new art focused on family, connection and nature.   Grab yours while supplies last!
There you have it, friends.  I hope this is helpful for you.  I'd love to hear your top gift picks too!  Please share in the comments below.  Thanks!