Friends,  I've had this little "holiday giving" event rolling around in the back of my mind for a while now.  And today I am so so so super excited to announce that it is coming to fruition in a way that is better than I even imagined!
'Tis the season for giving, right?  Right.  Well, I don't know about you, but I always want to give unique gifts.  Ones that I know the receiver will love and will not be getting from anyone else.  But when it comes to me, I always feel like I have more than enough.  I get way more excited about giving than receiving. So I've been rolling around an idea to combine those two concepts into one awesome event.  When I read about  The Dreaming Zebra Foundation, I knew exactly how my little project would unfold.
As soon as I learned about this group, I knew I had to support their work. This non-profit provides access to art and music supplies for thousands of children, schools, art therapy programs and community organizations throughout the world.  Core to their identity is the belief that all children, regardless of their financial circumstances, should have access to art education.  In short, kids need art.  I can't think of a cause that aligns more closely with my values.
That's why next week, (Dec. 15-21st), I will be donating 30% of all shop sales to this amazing group. 
Here's how it all comes together!  You'll have an opportunity to shop for unique, one-of-a-kind gifts from my
shop
and
Society6
store with the added bonus of knowing that your purchase will support access to the arts for kids all around the world.   You get to give twice in one click!  How fun is that?!
"The desire to create is one of the deepest yearnings of the human soul."  ~ Elder Uchtdorf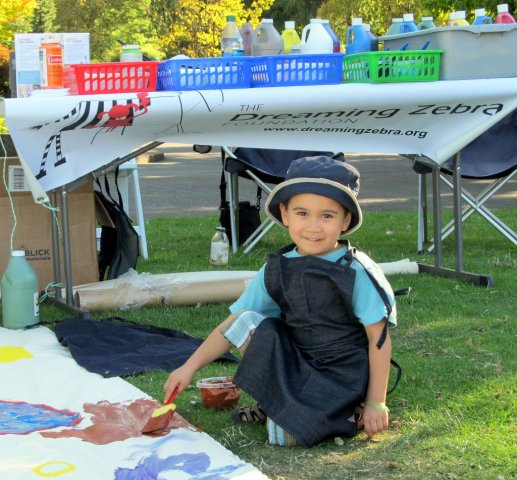 Friends, I only endorse products, groups and services that I truly believe in.  If you haven't heard about
The Dreaming Zebra Foundation
, please go check out their website for more details on the programs they offer to get art supplies into the hands of children who are missing that part of their lives.  It's really inspiring.
So I'd be ever-so-grateful for your support next week.  Wrap up those last-minute holiday shopping needs and let's help give the gift of art to children who otherwise might not have experienced the joys and benefits of an art education.  Thank you, friends!  I'm so grateful for  your support!